Thirty-two hunting MC&MCA friends attended the Annual Bird Hunt on Friday, December 7 at Wild Wings Hunt Club in Hugo. A good time, good food, good talk, and a little exercise took place. Wild Wings released 5 birds per hunter (three pheasants and two partridges) per 4 or 5 hunters per field! Most hunters were successful and were able to take home some food for the family. We expect to do the event again next year.
Kirt & Krew!
Pictured left to right:
Kirt O'Konek (Stoneworks Architectural Precast/Cast Stone)
Tim Selken (B & D Associates, LLC)
Taylor Baade (Stoneworks)
Brennon Plaisted (Stoneworks)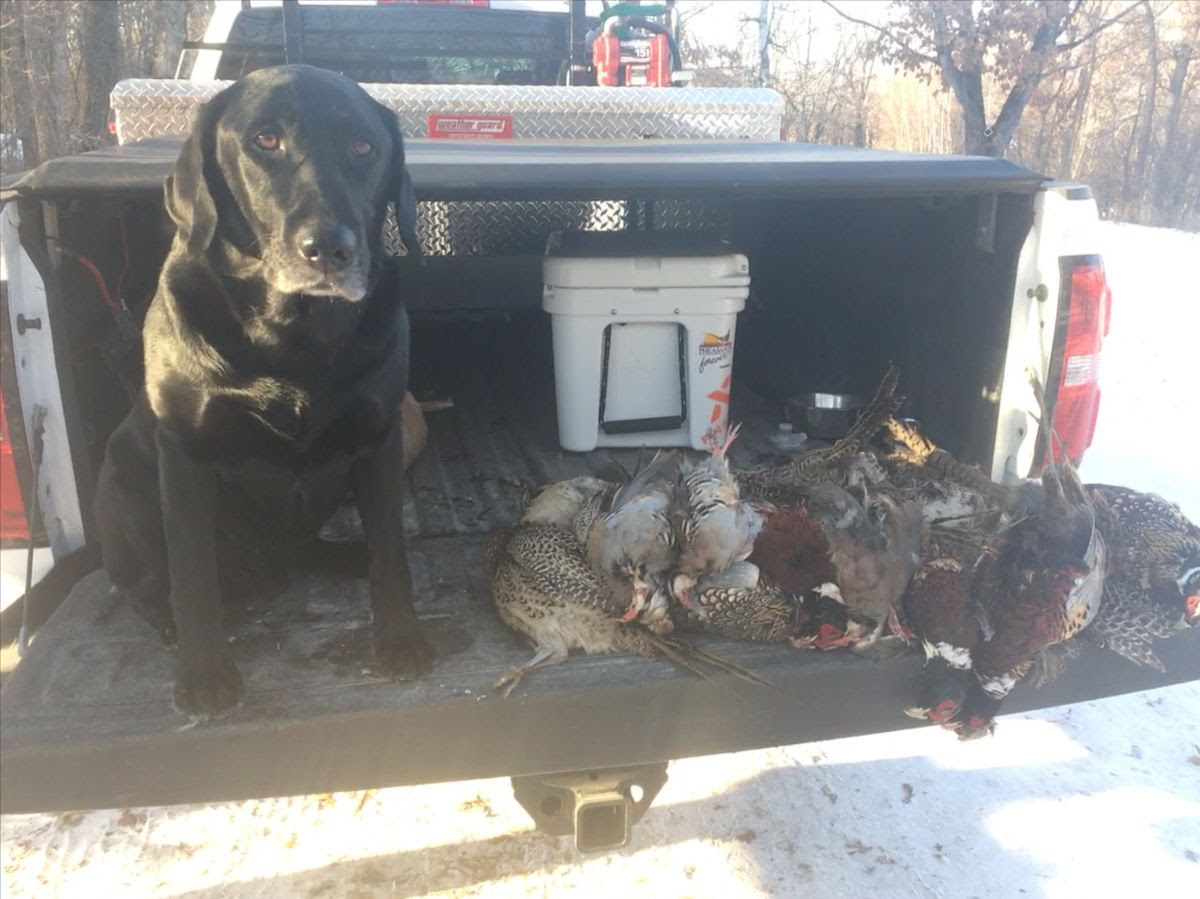 The loyal hunting companion of Patrick Vogt
(Donald R. Frantz Concrete Construction, LLC) stands guard over the day's take.